Born in Trieste in 1999, he began playing drums at the age of 5. Over the years he gets closer and closer to jazz and swing music, playing in different musical formations. He participates in various artistic projects ranging from classical to modern music performing on many stages and theaters in Italy and abroad. For some years he has also dedicated himself to improvised music, creating several projects, many of which with the double bass player Giovanni Maier.
He collaborates with various musicians: Giovanni Maier, Giorgio Pacorig, Riccardo Chiarion, Samo Šalomon, Giuliano Tull, Flavio Davanzo, Cene Resnik, Alessandro Fedrigo, Alessandro Turchet, Mirko Cisilino, Giancarlo Schiaffini, Simone Serafini, Giulio Scaramella, Francesco De Luisa. In March 2023 he obtained his bachelor degree in jazz with a final grade of 110/110 and honor under the guidance of musicians like Roberto Dani, Klaus Gesing, Giovanni Maier, Fabio Morgera, Stefano Peretto, Giorgio Pacorig, Matteo Alfonso and Sabina Meyer. He now attends the second level biennium at the Conservatory of Music "Giuseppe Tartini" in Trieste studying with Roberto Dani, Klaus Gesing, Giovanni Maier and Nicola Fazzini.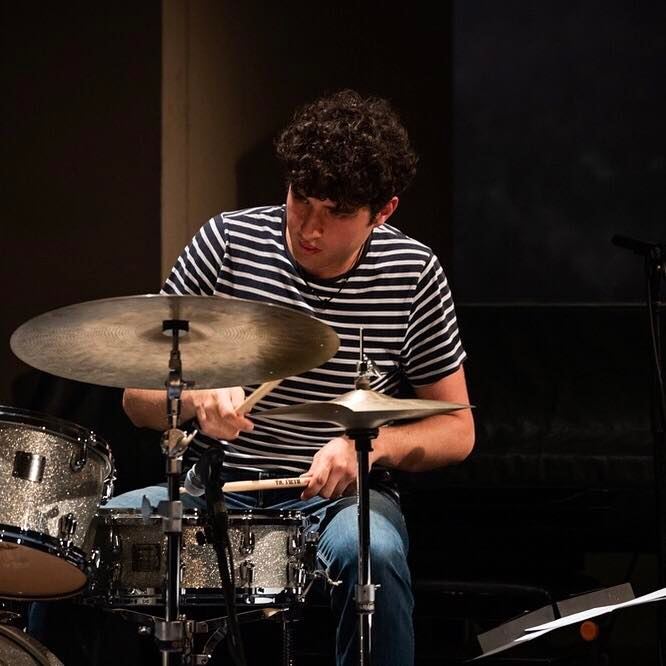 In 2018 and 2019 he participated in two clinics, one held by Dennis Chambers in Milan and the other held by Billy Cobham in Pordenone. In 2019 he participates in the masterclass and concert held by the Belgian composer Jan Van der Roost. Take part in an online clinic with David Garibaldi in 2021. He studied privately with Bob Moses.
In 2019 he participates in the 34th edition of the Berklee College at Umbria Jazz Clinics followed by artists such as Yoron Israel, Jim Odgren and Fernando Huergo.
In December 2021 he recorded his first album "Paper Plane" with Giuliano Tull (sax), Alessandro Turchet (double bass) and Francesco De Luisa (piano & amp; fender Rhodes) at Artesuono Recording Studios (Stefano Amerio). Published on June 24, 2022 by the Artesuono label. In March 2022 he recorded an album with Giovanni Maier, a project with arrangements of the songs by Charles Mingus entitled "VICEVERSA the music of Charles Mingus" (at Artesuono Recording Studios, Slou Records).